A pet-friendly, relaxing family paradise!
Welcome to

Birch Bend Cottage Resort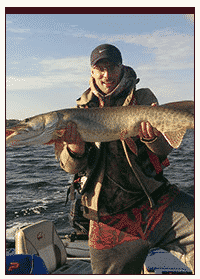 Birch Bend is a pet-friendly Family Cottage Rental Resort in the beautiful Kawartha Lakes on the Trent Severn Waterway located on picturesque Upper Chemong Lake. Lush foliage is dotted by nine uniquely individual cottages overlooking the clean shorelines of Upper Chemong Lake just south of the village of Buckhorn, Ontario.
From dawn until dusk, natural beauty abounds, and western exposure gives you front row seats for the most spectacular sunsets in the Kawartha Lakes Region. There are very few pesky insects and no black flies to disturb you while you relax.
Kent, Dianne, Nigel & Nik Lang
Hello, we want to take this opportunity to introduce ourselves. We are the owners of Birch Bend Cottage Resort; Kent, Dianne, and our two sons, Nigel and Nik. 
So much has happened in the 4 years we have owned the resort, it is impossible to document it all. Kent and Nigel have done over 20 renovations on the cottages and grounds. Dianne has completed her tenure as director of the Food Banks in North Hastings County with the hope of completing the landscaping of the 10 gardens on the property by the summer of 2019. Nik is drilling in Ontario, which gives him the privilege of joining us at the resort most weekends. With the addition and complete renovation of the main Chalet on the resort we have truly made Birch Bend Cottage Resort our family home.
What is most important to us, is the  amazing clients we have met and the loyalty they demonstrate towards our small, family, pet-friendly resort. It is our goal over the next 4 years to reward their loyalty by completely updating all the cottages. We look forward to many happy years ahead with the people we have been privileged to serve and the new ones we have yet to meet.